Handmade, lightweight and unique polymer clay earrings and accessories.
Your earrings…your choice!
Customise your Polymer Clay earrings to suit you… choose from: Hooks | Ball Posts | Clip On's
Do you have super sensitive ears?
Introducing METAL FREE, plastic earring posts- available in hooks or ball posts. Even the most sensitive ears can wear Harklin Creations!
Need any help or advice? Please message me on socials or email: hello@harklincreations.com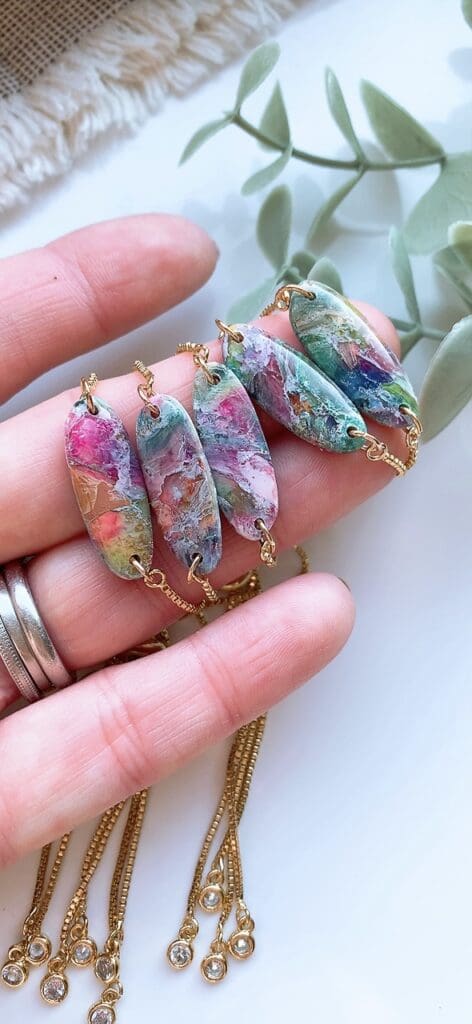 Bracelets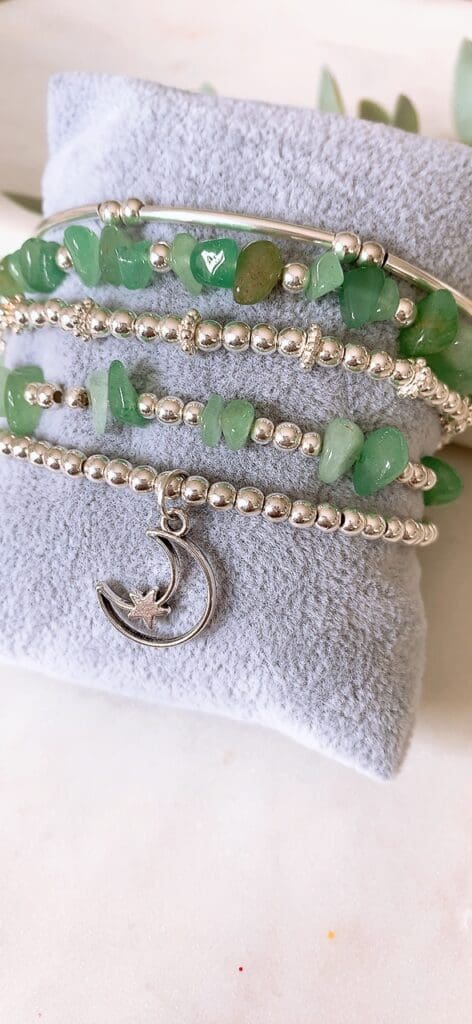 Bracelets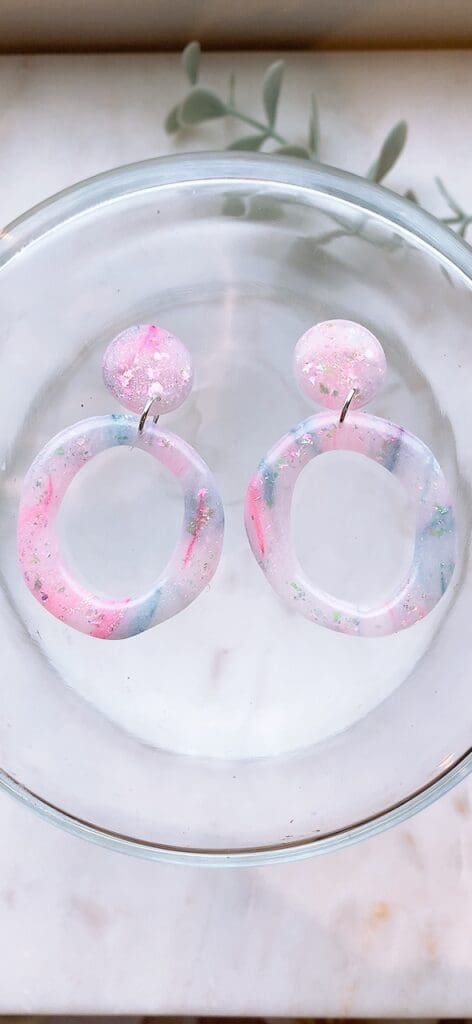 Earrings
Follow me on socials!
NEW!
---
Meet the creator
Hey! I'm Lauren. I'm a wife and a mother to two beautiful children, Harriet & Franklin…Har-klin…See what I did there?!
I've always been creative and a bit jewellery obsessed and it has always been my dream to own my own business!!
My love for Polymer Clay started as a child, I spent many hours moulding small animals and trinkets and loved the endless possibilities with it. This developed later in life into cake making, I've dabbled in crochet (failed), knitting (also failed!) and i've always loved making jewellery from beads and wire…so i've never been afraid to get stuck in and get creative with anything I can get my hands on!
Although I've always worn an eclectic mix of jewellery and LOVE statement earrings, I was getting fed up with the constant pulling on my ears and feared that I was going to create permanent damage to my lobes. So I figured…why not make my own?
So here we are! You've probably noticed that my collections do not have any particular "style" as I like to be inspired by anything around me! It's true that you never know what you're going to find here. But what I can say is, it's guaranteed to be one-of-a-kind and truly unique.
I'm passionate about making Harklin Creations available to ANYONE…that includes those with extremely sensitive ears or without pierced ears. You'll find that I offer a selection of clip on or metal free options on my listings.
It means the world to me that you are here & reading this, thank you so much for supporting my small business & I really hope you find something you love! Lauren x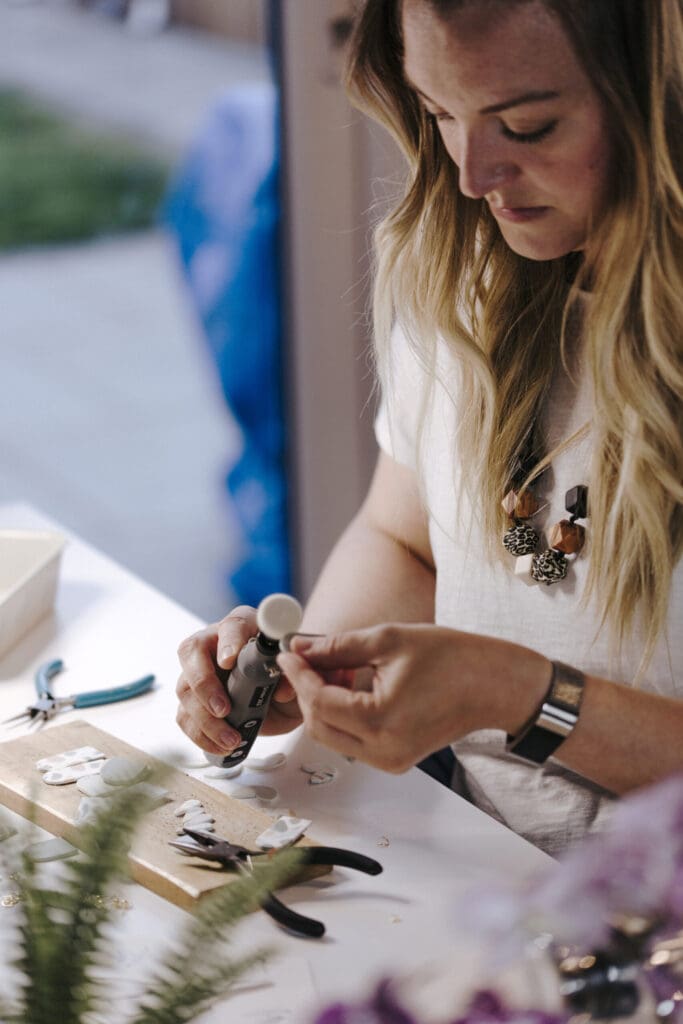 Have a question? Drop me a message below!